A photograph offers us the 'brutality of fact', in Francis Bacon's phrase. A photograph of a face, unembellished, without make-up, face on, is known as a mugshot, and is commonly associated with the prison portrait, quite as much brutal as factual. Mugshots do differentiate faces, but also lump people into an undifferentiated mass of the irredeemable.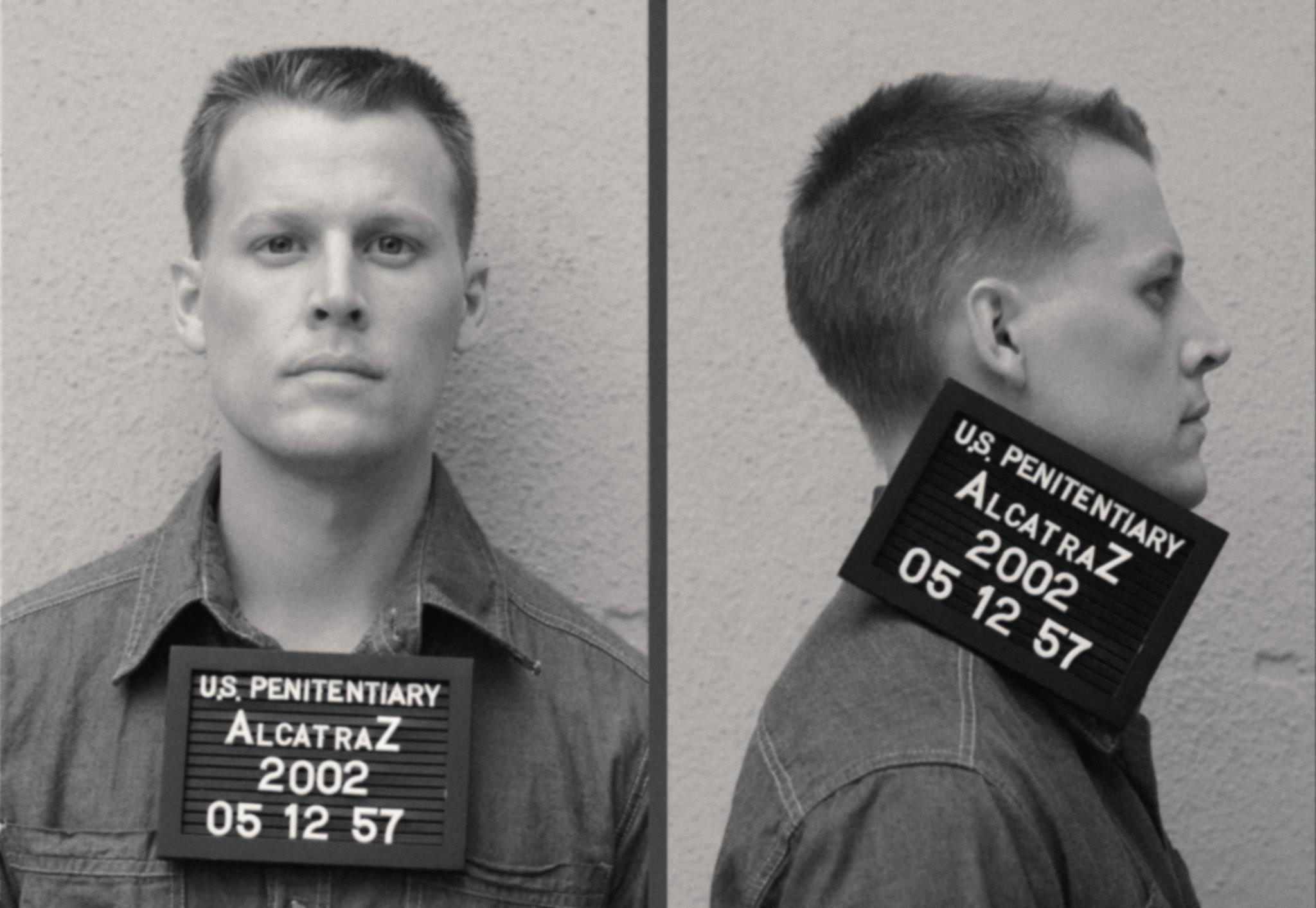 A painted portrait by contrast, while it often seeks to record the facts of a person's appearance, does much more: it can humanise or personalise the subject, granting them a human identity; it seeks to give them if not eternity then permanence of a kind in paint, which is a material that can be so lasting. For technical reasons, a photograph on the other hand risks being unable to match that permanence even if by lighting, film stock, backgrounds, and a mastery of the technical possibilities of the camera, a photograph can have its own way of giving the subject a human personality that the viewer can respond to.
Ken Jacobs, the distinguished avant-garde film-maker, with a superlative catalogue of film experimentation and achievement to his credit – one of New York's finest, you could say  (and still with us) – photographed his friend Bob Fleischner in 1989. In 2009 he used this material to make one of his 3-D Eternalisms, as he calls them, Bob Fleischner Dying. It is 2 minutes 42 seconds long, in colour, HD video, silent naturally. By good fortune, rather than languish in some corner unseen it is available on the internet [see below], or five excerpts are, but since each is 32 or 33 seconds along, a total of just over 2½ minutes, we have the whole piece available.
What makes it special? How is it done? Two still images of Fleischner taken from slightly different angles are stitched together in a rapid sequence some 30 seconds long. This is a lot of still images. Watching it you want to know, "this is crazy, how is it done?" It makes you gasp at the illusionism involved, it reinvents animation. You think it is just still photographs, but the whole is far too alive for that since the nose wobbles and the head bounces, and the screen dances. This is movies reinvented.
The face shown is full on, the skin wrinkled, the hair greying at the temples, dark sockets for eyes. A mugshot? In fact the very opposite, not the brutality of fact but the poignancy of fact. Fleischner had been cameraman on Jacobs' Blonde Cobra made in the early 1960s, and in 1989 was dying. Not only that but he was doing so at the same time as Jack Smith, the delirious star of Blonde Cobra, and maudit film-maker of the film maudit par excellence, Flaming Creatures. Jacobs wrote of his film portrait: "Bob allows his sick and fading image to be caught in stereo photography," and in an interview he referred to the "close witnessing of Bob's death" and the fact that it so disturbed him. [For these quotes see the Electronic Arts Intermix site:  www.eai.org/titles/bob-fleischner-dying and 'A Critical Cinema 3: interviews with independent film-makers by Scott MacDonald.]
The film therefore is nothing other than an elegy for his friend: "the man of mystery, so banal in some ways, so unexpectedly 'on' when the situation demanded." You do not need to know all this background to appreciate the film except perhaps that Fleischner had been Jacobs' companion-in-arms while he was alive. Yet the important point about the film is the way it shares with portraiture in painting a common denominator through the ages. Its subject is human mortality, the way portraiture preserves humans that are now vanished, about the decay of flesh (Rembrandt, below left), about the skull beneath the skin (Velázquez, below centre) and about capturing not so much a likeness as a texture of flesh and bone (Francis Bacon, below right).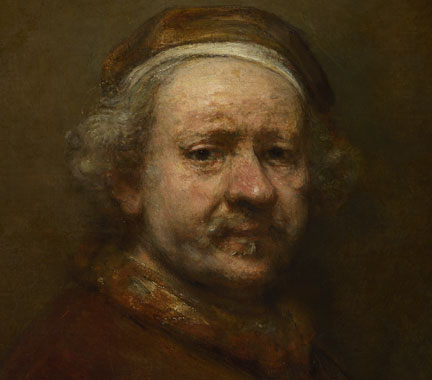 Jacobs' film seeks to join this illustrious company in extending the parameters of film to "come onto the nervous system" in the way Francis Bacon wanted to do in his portraits. He gives a much more precise and illuminating description of what he was doing than I have been able to do above, in describing his 'Nervous System Performances': "Using short film sequences projected as a series of stills, the Nervous System operates on the temporal and spatial differences between two near-identical film-frames that are often only one frame apart from one another in filmic sequence." Latterly his particular preoccupation has been with seeing in 3-D. He writes [www.kenjacobsgallery.com/ two-eyed-paintings/], "The Nervous Magic Lantern came about after working twenty-five years with two stop-motion projectors side by side that held near-identical film-frames for long periods of time and overlapped their separate images on the screen via a spinning shutter."
There is one other dimension that needs mentioning, that of memory. The photographs were taken in 1989, but it is only twenty years later that Jacobs makes Bob Fleischner Dying, as if it needed that length of time to gestate. First that allowed Jacobs to discover how to make it, as if the science needed to catch up with the art, which it did in twenty  years. But second, the film illustrates a commonplace human experience: coming to terms with the death of a friend can take time. On his own admission Fleischner's dying had disturbed Jacobs. In recording the moment, in getting inside it, almost in getting under its skin, Jacobs perhaps finds an accommodation of a kind with the experience that had eluded him for twenty years. In a way it constitutes a resurrection for Fleischner.
To watch the film search 'Ken Jacobs with Eternalisms' on Vimeo and next search 'Bob Fleischner Dying'
Other entries in this series:
Film portraiture: David Jones – 15 April 2018
Film portraiture 2: Tacita Dean – 3 May 2018
Film portraiture 3: The Hitch-hiker – 20 Nov 2018